Being a telecom professional, I have been questioned many times about the trustworthiness of telecom billing. Whenever my friends or relatives get a bill that they think is too high, they call me up and tell me how they hardly ever use their phone and only make short calls. It's another matter that these calls are frequent, last for over an hour sometimes and I am the one who is striving to end them. Alas, the customer is always right!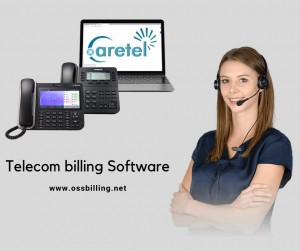 It is often hard to satisfy customers, especially in the current state of affairs, when the telecom market is probably at its competitive apotheosis. All good logics stop being useful when there is a cheaper service available that promises better quality calls and higher data rates. So, should we truly consider that the customer is always right or believe in the telecom billing software solutions employed by us and stand up for what is right? I agree with the latter and it is all because of the trust I have in the telecom OSS solutions that we use today.
Telecom Billing Software: The Lifeline of Telecom Industry
With new customers joining the network frequently and many individuals using more than one SIM, the number of subscribers in the telecom industry has reached an all-time high. The task of keeping a record of all the interactions that go on between the user and the service provider has become tougher than ever before. Given the magnitude of the task at hand, the telecom billing software solutions have become extremely important. If you are wondering how these billing solutions get the job done, then have a look at some of their implications in crucial telecom billing tasks:
One of the biggest gripes customers have had with the billing system has been the lack of transparency and clear bifurcation of various charges that make up the total bill amount. Telecom billing software allows for the complete itemization of the bill, so that customer knows exactly for which services he has been charged for. Whenever my friends doubt the bill amount they receive, I tell them to subscribe for an itemized bill over emails and get clarity (I am all for saving paper). Most of them do not call me back after seeing the bill details.
Once my father-in-law asked me that he hasn't received the 5% rating time discount over the international call he made to me. I had to clarify to him that this 5% rating time discount covers only the first hour of an international call. As he had already exceeded the time limit before he made the call to me, it wasn't applicable in this particular case. If he was getting a billing time 5% discount than the offer would have been applicable on all the calls.
The fact that the billing system can automatically differentiate between the various discounts and offers provided by the service provider makes it a reliable and convenient mode to track complex transactions.
The above-mentioned implications are just the tip of the iceberg when it comes to the usefulness of telecom billing software. When combined with other telecom OSS solutions, it works wonders in the overall billing and customer tracking activities. For those of you who do not know about OSS, it is a system that performs back-office processes and ensures proper operation of a telecom service provider's network.
OSS and BSS Integration
In the past, OSS and BSS were seen as two distinct entities with one dependent over another. Formerly, BSS used to capture customer details and forwarded it to OSS for completion. Nowadays, the demarcation is not clear and most telecom billing services employ an OSS/BSS paradigm that performs remarkably well in the better implementation of the following systems:
Service Assurance System – OSS/BSS liaison allows for pro-active identification of network failure along with notification of priority customers. This ensures service providers can nip the problem in the bud, unlike in the past, when they came to know about failure much later.
Service Management System – With greater interactions between OSS and BSS operations, it is possible to complete a service order that involves multiple OSS systems. With OSS and BSS integration, a team that interacts with customer becomes better equipped as they get access to real-time information about the progression of a task and delivery problems.