While browsing online, have you ever landed on a webpage that wants you to 'Accept' cookies? If you have, then you may recall you are provided two options to choose from. Whether you want to accept the cookies or decline them. In this case, most people choose to decline cookies. But, when the options are changed and an individual is asked to 'Accept' or 'Configure Settings', most choose to 'Accept' as they do not want to waste their time. Case in point being, people can be fooled by the presentation.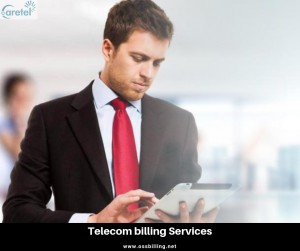 The same is the case with many top telecom billing systems that portray themselves as the savior of your business, but in the fine print under their long advertisement page, they sell you things that you don't need.
Telecom Billing Services: Things You Should Know Before Buying
For a long time, telecom providers have been swayed away by the promises of better and advanced billing systems. Packaged with latest features and technologies, these solutions for telecom billing services appear to be a good investment. Words like 'scalable', 'revolutionary' and 'cost-effective' are used to paint a picture of perfection. It is not that these solutions do not always deliver on the promises they make. Mostly, they do. But, they do not always tell you the whole story, especially, when it comes to what you require and what you don't.
If you have been using legacy telecom billing services and want to move onto something new, you should thoroughly analyze your billing requirements before buying new software. However, there are certain requirements that are an absolute must for any business. Have a look:
Management of Failed Transactions – Nowadays, most transactions are made online via credit/debit card or online banking. The failure of transaction and deduction of money from the account is probably the biggest turn-off for any customer. If the top telecom billing systems you employ do not manage failed transactions well, then your money spent on them is money wasted.
Automatic Invoicing – Customers want to complete transparency with regards to their usage and charges. Creating invoices via legacy telecom billing services can be a painstaking task that can divert your focus from other important processes. This is why; you should procure a software solution that allows for automatic invoicing. If you buy a software solution without this feature, you will curse your purchase later.
Security – In this age of innovation, innovative hackers are found everywhere in the world. Everything that is available online is susceptible to hacking. As most top telecom billing systems store users' data on the cloud, it is essential that security of information is up to the mark. Never ever invest in a telecom billing system that takes security lightly.
How to Make an Intelligent Investment?
Before buying a telecom billing system, you should check if its price is not high because of certain high-end features that you do not actually need. Always ensure that the best features of the software solution address your most pressing requirements to make the most of your expense. Below is an example that will make this point clear to you:
Suppose you exclusively provide prepaid service. The software solution that you are thinking about buying is good at prepaid billing. However, it is excellent at postpaid billing, which is the main reason why its price is so high. Generally, the marketers of this product will not reveal the real reason for such a high price. They will just give you a general idea that the product is good at everything it does. So, you should always dig down deep and discover the real value of a product in your operations before buying it.