Billing has emerged as one of the key requirements of telecom operators in the recent past. Nowadays, no operator can breathe a sigh of relief till he has procured the services of a telecom billing specialist that knows the ins and outs of the present-day telecom industry. The main reason for this desperate desire to improve the billing process comes from the frequent launch of new and improved services that need to be accommodated in a billing system. As legacy billing systems are simply not good enough to incorporate such changes dynamically, it becomes essential to switch to modern and convergent telecom billing services.
Importance of Convergent Telecom Billing Services
Nowadays, customers prefer to see all their bills delivered to them in a single invoice. However, with the creation of so many telecom services like data, voice, broadband, IPTV, OTT (Over the top) services, telecom services providers find it hard to create a single itemized bill. But with increased preference for convergent billing in modern telecom billing services solutions, everything changes.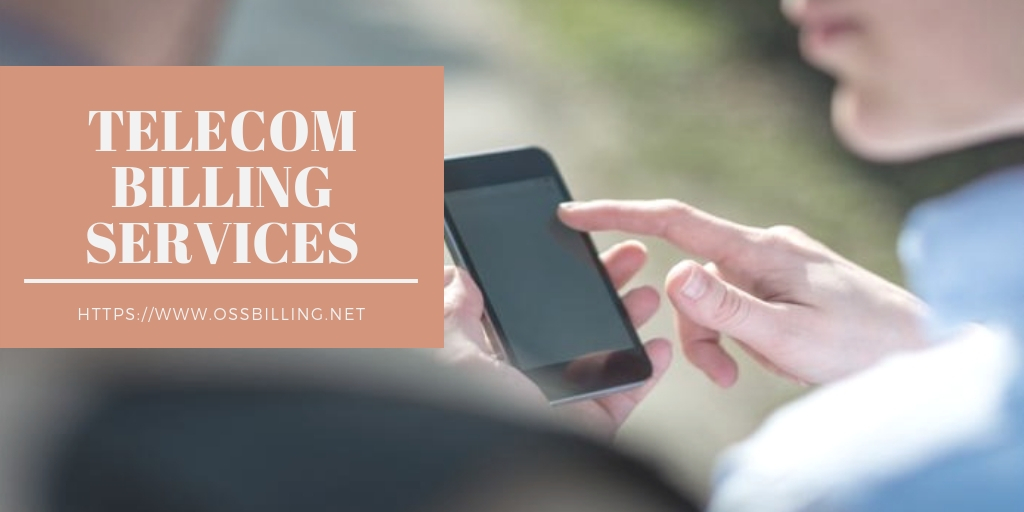 Not only convergent billing addresses the requirements of subscribers, but it also serves as a better alternative for traditional telecom billing solutions. Some of the major advantages of using convergent telecom billing platform are listed below:
Convergent billing helps in building a single catalogue for all the products and services offered by a telecom vendor. It ensures the quick launch of telecom offerings, which is essential considering the increased number of services formulated by telcos. Moreover, the use of a single catalogue also minimizes the cost of implementation of telecom services in the longer run.
It has been seen that customers are attracted by multi-service packaging. Convergent billing allows for bundling of products and entices customers to add new services as part of a package. This allows telcos to sell additional services and profit.
Offering cross-service discounts are made possible by convergent billing. A telecom vendor can start giving a discount for a particular service depending on the use of another service. For example, a customer can receive a discount on data if he makes a minimum number of calls within a particular billing cycle.
Convergent billing also promotes the use of a single customer services team for all services offered by a telecom vendor. As convergent billing places all customer details (with all types of services mentioned) in a single itemized bill, it becomes easy for a single support person to provide information and resolve queries related to different services over a call.
Considering the number of advantages offered by convergent billing, it becomes essential for a telecom vendor to take help of a telecom billing specialist that has expertise in convergent billing solutions.
Challenges of Implementing Modern Telecom Billing Services
If you are already using legacy billing systems, it might be difficult to make a move to modern convergent telecom billing solutions. Real-time charging systems like the one provided by Ericsson and Nokia are quite famous in the telecom industry, however, they are not versatile enough to handle varying customer hierarchy, charging for roaming and discount implementation. Hence, it makes good business sense to make use of a telecom billing specialist that has necessary expertise for transforming your billing process.