Our CareTel software is designed to serve only the best provisioning facilities, as was recently acknowledged by one of our longstanding clients. They said that our solution was by far the most easy to manage and easy to implement. And we told them that the credit for this goes first to our congenial Call Center Agents, and secondly to our feature-rich CareTel software which guarantees the highest quality of provisioning.
Whether the customer is a postpaid mobile service subscriber or a prepaid one, we ensure that they get immaculate and hassle-free provisioning facilities like activation, suspension, renewal or any other requirement. Few of the features that set our service a class apart and make us the distinguished oss and billing solution provider are: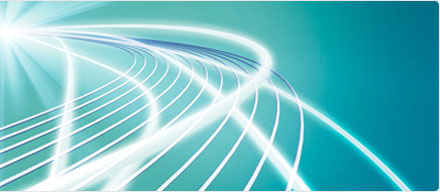 Technologically superior with XML and EDI
Our solution is enabled by the support from Extensible Markup Language as well as Electronic Data Interchange. So we are able to commission the services online without an interface.  Our provisioning system is independent, powered by ILEC. We strictly do not depend on a third party vendor for it and perform our own independent provisioning. Our systems are presently aligned with AT&T Midwest, Southeast, West, Qwest (XML), Verizon West and East.
You will discover, if you compare our charges for services with other OSS billing vendors, that we provide the most reasonably priced services for most enriched services. So you truly get complete value for money when you outsource oss and telecom billing to CareTel!
We provide you fully automated provisioning in which our software will perform the functions with complete adherence to your rules. CareTel offers 100% ZTP.
Complete Order Processing and simultaneous automated Billing
Once you feed the orders received from the customers into CareTel system, you don't have to worry about the order fulfillment. Like in the situation when a customer has placed an order for activation of connection from next month, the Agent just has to set the date for activation into CareTel. The connection will automatically be turned active on the given day. And after the order is fulfilled, a bill and a status update shall be generated by the software system and delivered to the Agent. This feature ensures that the customer always gets the promised service on time.
Dial-up and Long Distance Calls Provisioning
CareTel software can perform all provisioning functions like activation, suspension or renewal for dial-up and long distance calling, unlike many other oss billing service providers.
CareTel software stores all the Call Detail Records, the Daily Use Feeds in an organized manner. All the duplicate files are detected so that Agents may delete them if required. CareTel functions as a thoroughly integrated Customer and Billing (CAB) solution, easy to manage and easy to implement.
With these features, no wonder our client is impressed with our provisioning service and extended its contract further for a period of 5 years!